>
>
>
Customized aluminum ribbed Trays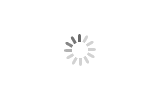 Customized aluminum ribbed Trays
Brand :XINYANG
Product origin :CHINA
Delivery time :Within 3 Months
Supply capacity :5000 Pcs
Aluminum ribbed trays are suitable for all kinds of product for freeze drying processing, Because the plate has more room for heat transfer, the drying time of the product is shorter. So, it can save more energy consumption during freeze drying or drying period.
We can design and build according to your requirement in detail.
Discription
It is formed by anti-rust aluminum stamping. The surface through special processing ensures the high demand of the heat absorption rate. Aluminum trays can also be used for baking, quick freezing, because of the high efficiency of heat transfer.
It's suitable not only for freeze dryer, but also for quick freezing, baking, and other food processing. .
The standar dimensions of tray for freeze dryer use include three types , 687×568×30mm, 35mm and 40mm, which are selected based on the production( freeze dryer), the circum round is convenient for cleaning.
Aluminum trays can also be used for baking, quick freezing, because of the high efficiency of heat transfer.
The surface is processed with teflon coat, which is convenient for cleaning.
We provide customized tray for your own equipments, too.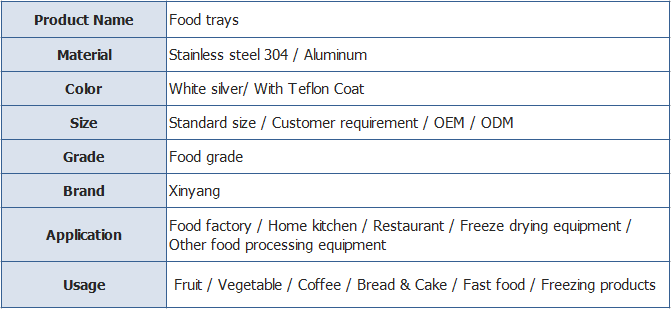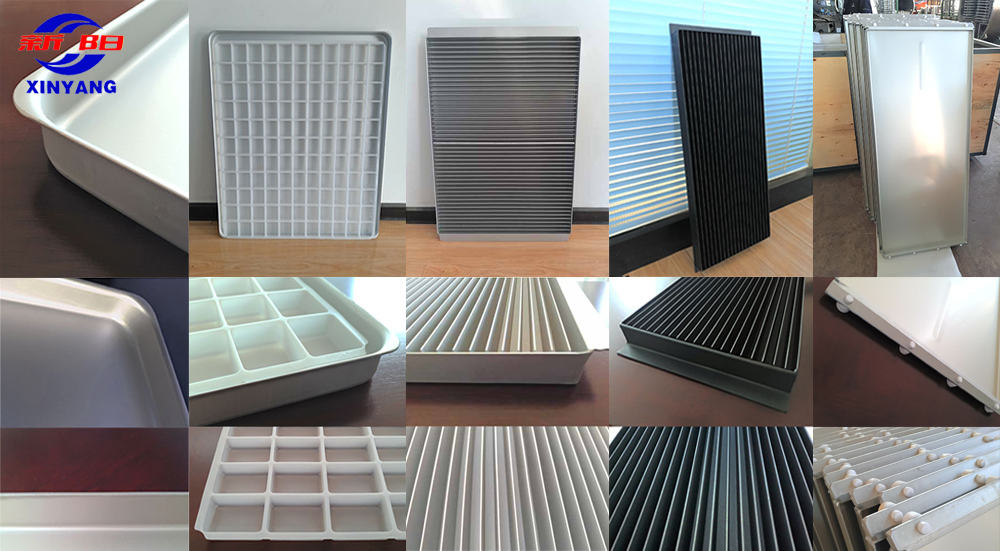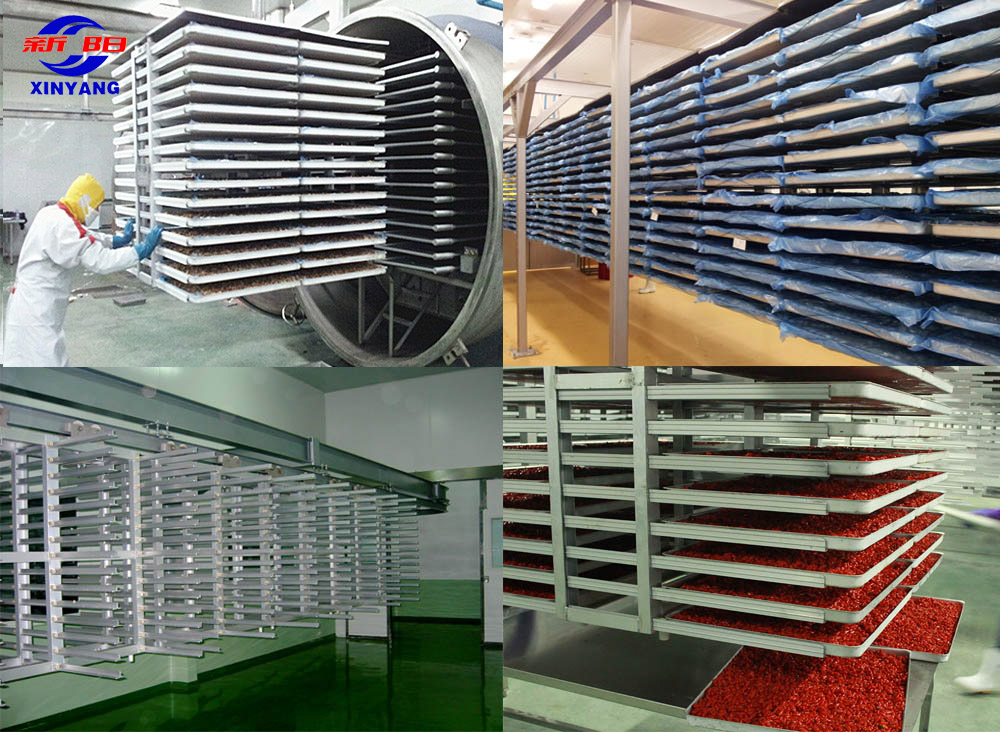 Packaging and Delivery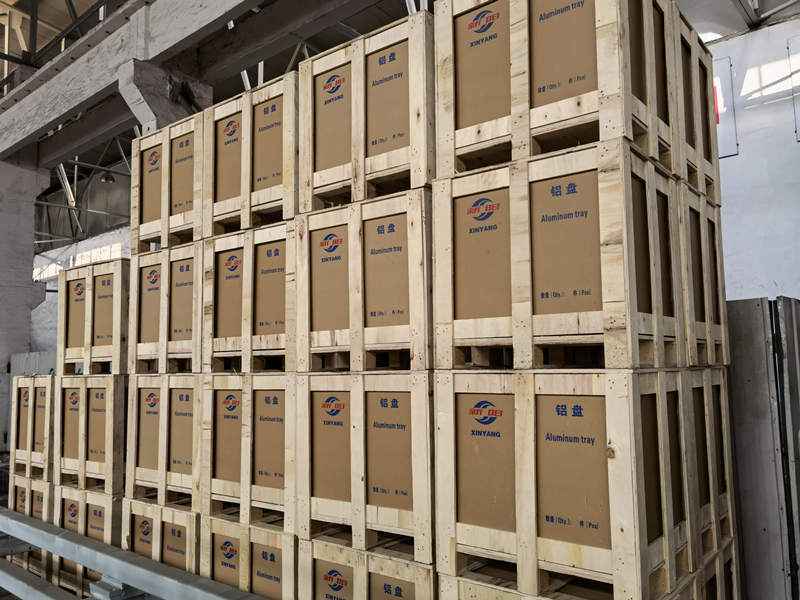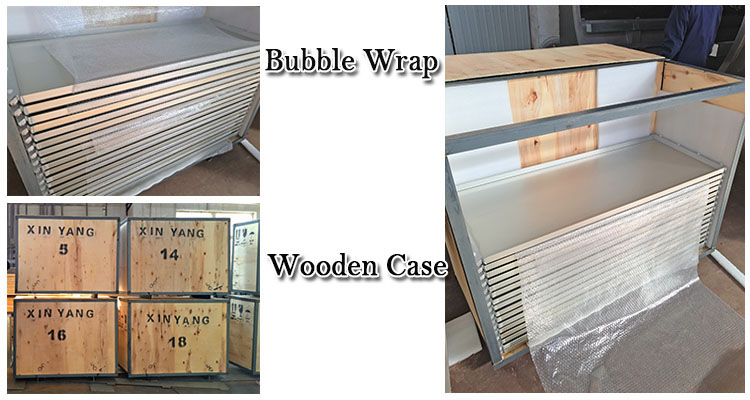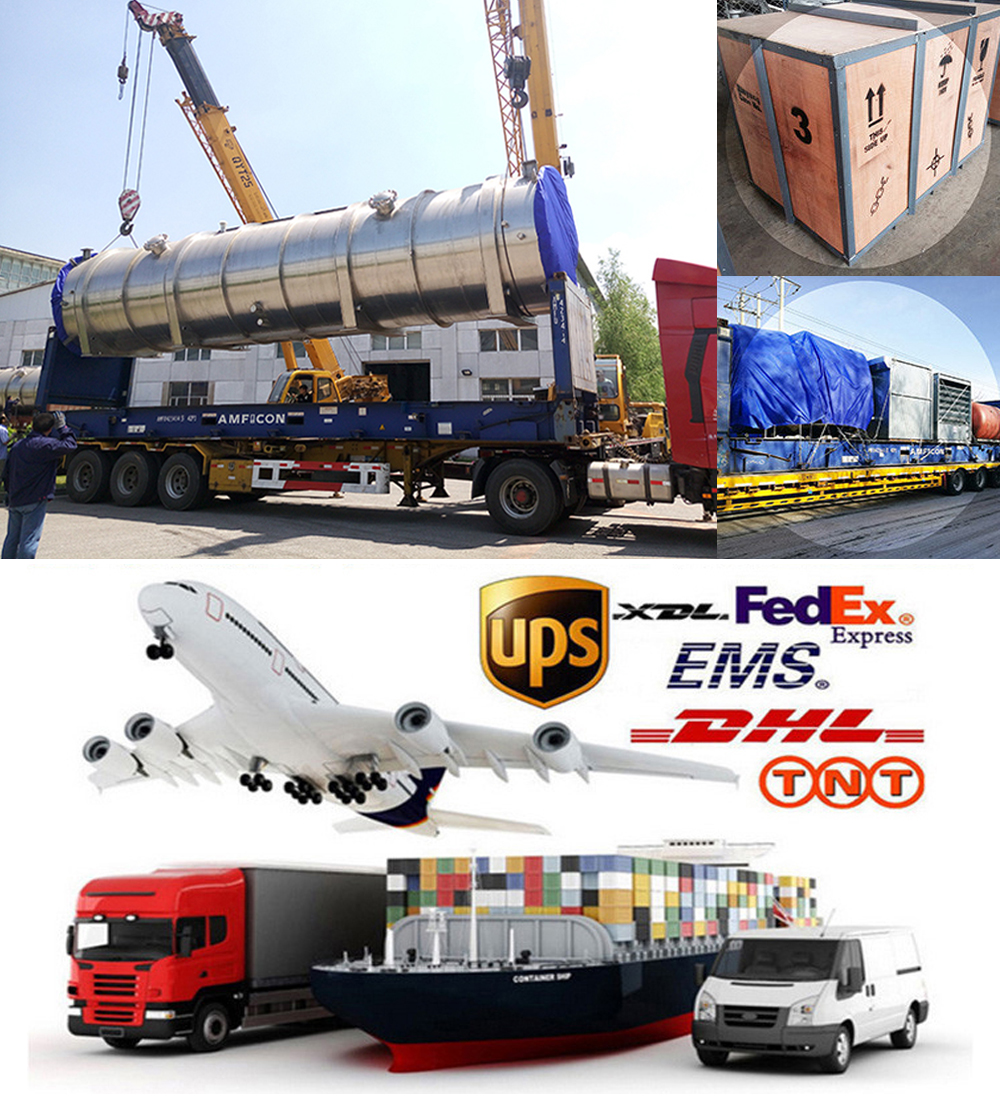 Company Profile

Shenyang Aerospace Xinyang Quick freezing Equip. Manuf. Co., Ltd. was founded in 1985, a leading enterprise incorporating the research, manufacturing, sales and services of food processing equipment and freezing technology. Freeze drying equipment and IQF freezing equipment are widely used around the world.
Our team have supported over 1,500 food engineering projects both domestically and abroad, our products have been exported to USA, Canada, Germany, Netherland, Singapore, Thailand, Malaysia, Indonesia, Korea, Myanmar, Chile, Nigeria etc.
Over 30 years' experience make us expertise in the food processing equipment manufacture, and we're confidence to provide you with high quality products and also good services.

1. Freeze-dried products retain their natural taste, aroma and colour without losing their nutritional value; 2. Freeze dried products do not contain any preservatives; 3. The elimination of water from the primary product significantly reduces the growth of microorganisms and bacteria; 4. Freeze-dried products are light, easy to transport and have a long shelf life.
...more
Get the latest price? We'll respond as soon as possible(within 12 hours)