>
>
>
Small Freeze Dryer with 260kg Capacity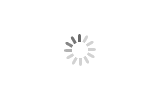 Small Freeze Dryer with 260kg Capacity
Brand :XINYANG
Product origin :CHINA
Delivery time :Within 3 Months
Supply capacity :100 Sets
The loading capacity of LG20 is 260~300kg/batch, It is suitable for small and medium-sized enterprises to invest a small amount in freeze-dried products to see if their new products meet the needs of the market and customers. If the market prospects are good, in the future to consider greater output of lyophilization equipment.
Advantages of LG20 lyophilizer: low investment cost, small floor space, simple equipment maintenance and operation, investment cost recovery, etc.
Working Principle of Freeze Drying Machine

Under vacuum condition, material is freeze dried via principle of sublimation. The moisture in the pre-frozen material is directly sublimed from solid state (ice) to gaseous state (vapor), without melting. Freeze dried products are formed to be sponginess, without shrinkage and excellent in rehydration, containing little water only. The freeze dried product in sealed packaging can be stored and transported at room temperature for a long time.
Freeze dried product processing

Rated parameters of LG series freeze drying equipment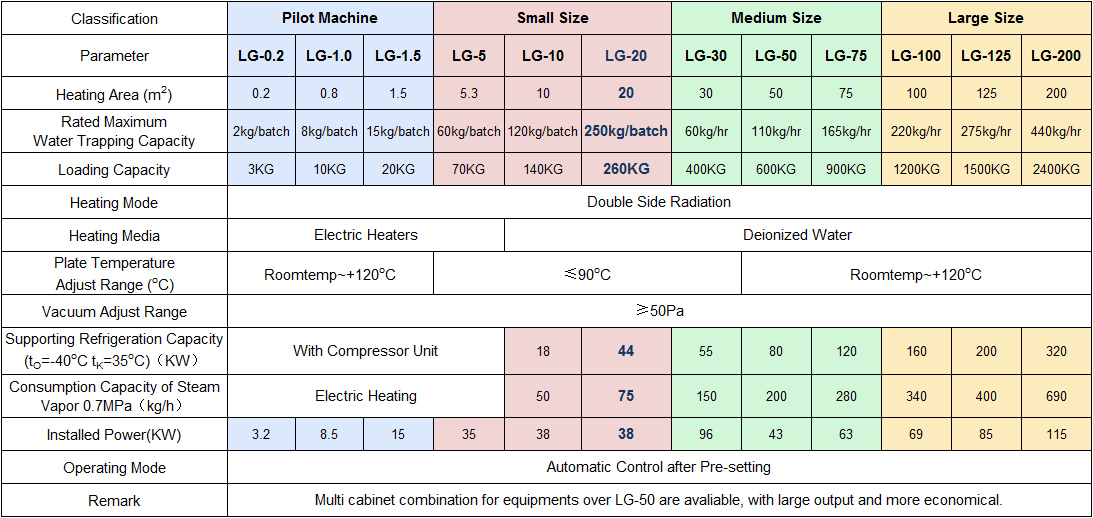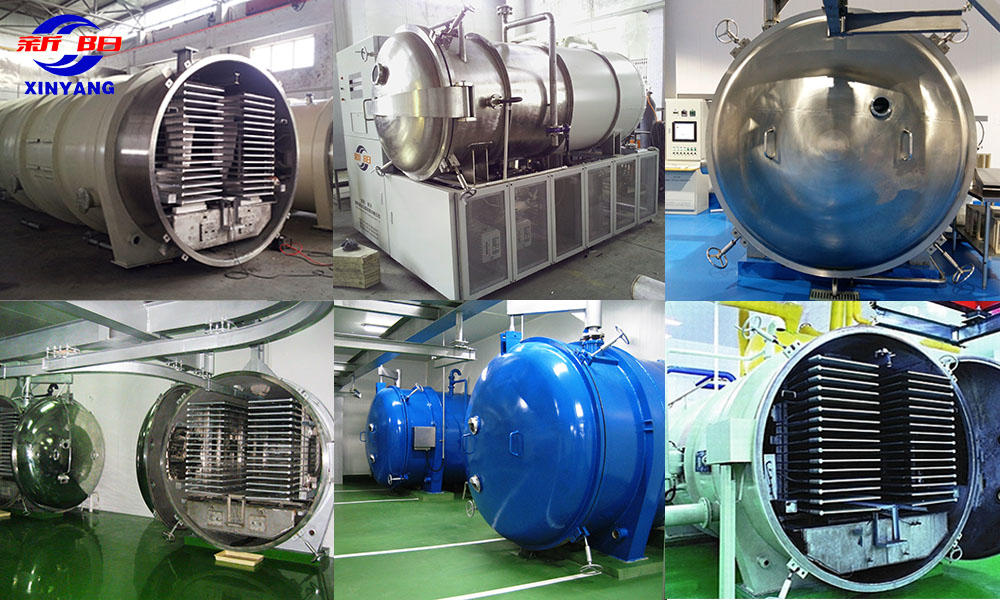 Freeze drying machine of Xinyang include drying chamber, vacuum system, hot water system, refrigeration system, electrical control system, etc.

LG20 is a batch type freeze drying machine, The fresh or frozen product in trays will be put on the trolley, then push trolleys into quick freezing tunnel, and start quick freezing processing, then load trays into drying chamber when the center temperature of product is -20 degree, so start freeze drying program.
After freeze drying, take trays with product out for packing, then start defrost step, open water valve to defrost the ice on the coil of cold trap.
The program of whole processing shall be controlled by PLC and industrial computer automatically.
Packaging and Delivery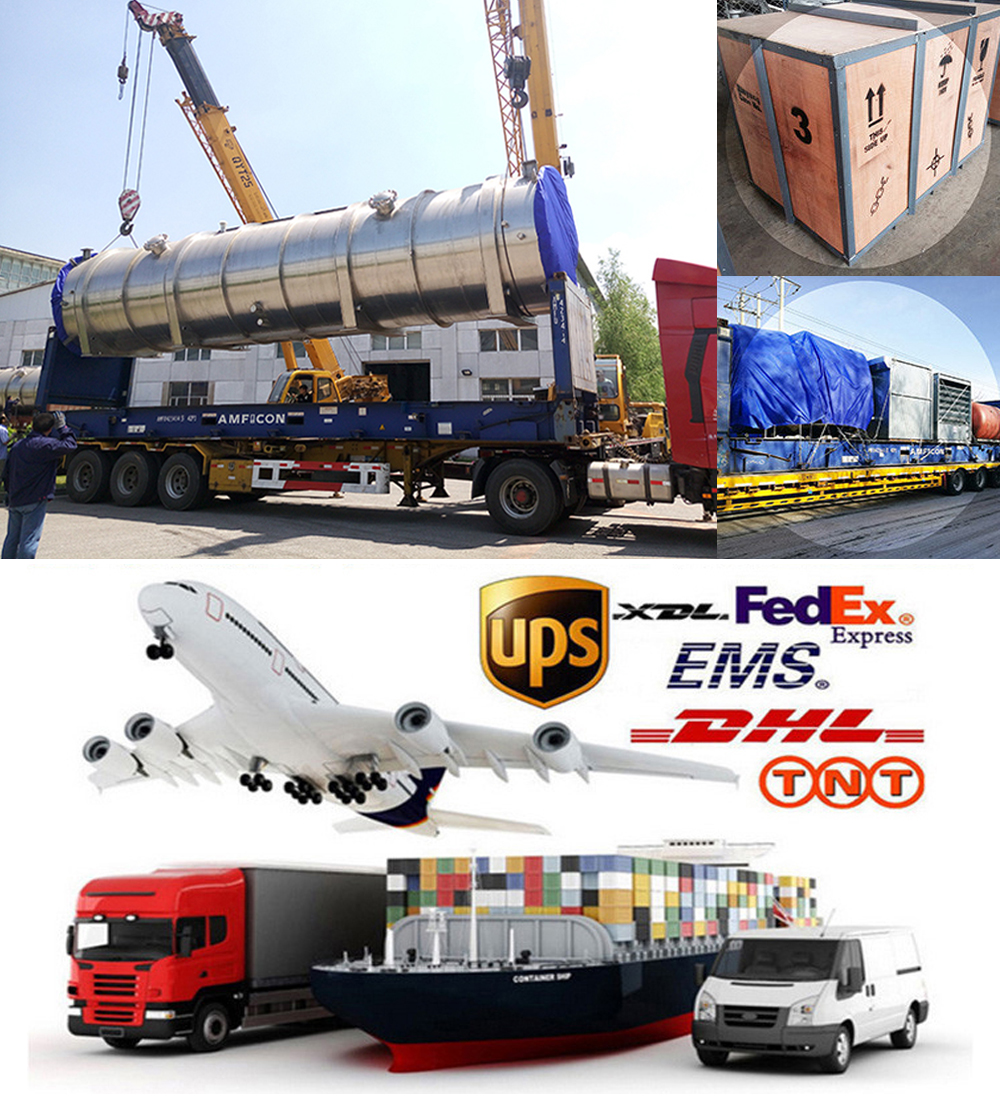 Company Profile
Shenyang Aerospace Xinyang Quick freezing Equip. Manuf. Co., Ltd. was founded in 1985, a leading enterprise incorporating the research, manufacturing, sales and services of food processing equipment and freezing technology. Freeze drying equipment and IQF freezing equipment are widely used around the world.
Our team have supported over 1,500 food engineering projects both domestically and abroad, our products have been exported to USA, Canada, Germany, Netherland, Singapore, Thailand, Malaysia, Indonesia, Korea, Myanmar, Chile, Nigeria etc.
Over 30 years' experience make us expertise in the food processing equipment manufacture, and we're confidence to provide you with high quality products and also good serve.

Shenyang Aero Space Xinyang Quick Freezing Equip. Manuf. Co., Ltd.
Address: No.18-5, Yaoyang Road, Huishan Economic Development Zone, Shenyang, China.
Tel: +86-24-86525079 Fax: +86-24-86520145 www.xysudong.com
1. Freeze-dried products retain their natural taste, aroma and colour without losing their nutritional value; 2. Freeze dried products do not contain any preservatives; 3. The elimination of water from the primary product significantly reduces the growth of microorganisms and bacteria; 4. Freeze-dried products are light, easy to transport and have a long shelf life.
...more
Get the latest price? We'll respond as soon as possible(within 12 hours)