>
>
>
Pilot Freeze Dryer with 10kg Capacity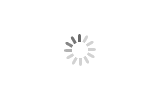 Pilot Freeze Dryer with 10kg Capacity
Brand :XINYANG
Product origin :CHINA
Delivery time :Within 3 months
Supply capacity :100 Sets
Lab scale freeze dryer or Pilot freeze dryer is used for sample test and freeze drying processing research, it can be use all kinds of field, include food, meat, vegetables, fruit, pet food, herbs, sea food, etc. of course, it can be used for chemical field, too. Such as aerogel, Insulation brick, firebrick, battery and so on.
Our lab scale freeze dryers have been exported to more than 20 countries, they are popular to all customers, some lyophilizer are used for processing research in university, institute department.
Description of Pilot Freeze Dryer LG1.0
Vacuum freeze drying technology is the most advanced technology for food dehydration processing at present. Compared with the common drying method, the freeze-dried food produced with this technology features long period of quality assurance, good re-hydration nature, good-looking color, good flavor, taste, shape and high content of nutritious components. The dried food basically remains unchanged in its volume and shape, it looks like sponge and has no shrinking. This kind drying technology can be widely used in process of vegetables, fruits, condiments, aquatic products, biological products, medicine, beverage and etc.
LG series freeze drying equipment is manufactured on the basis of experience in areas such as heat transmission, vacuum, refrigeration, pressure vessel manufacturing and automatic control, integrated international advanced technology.According to the loading capacity of product and its applicability, it can be divided into small(including experimental), medium and large freeze drying equipment.
Small Size Pilot Freeze Dryer
LG1.0 features is easy to clean, control and maintenance. It is operated via a PLC +HMI control system. All parameters are monitored and stored during freeze drying to provide full documentation of the process. This makes it possible to reuse the test with the same freeze drying characteristics. At the same time, you can adjust all parameters during drying processing.
Built-in cold trap with Freon refrigeration system and vacuum system.. It's suitable for large and medium institutions, research institutes and other organizations for samples and crafts research, especially suitable for small production with high value-added. It is suitalbe for home using, too.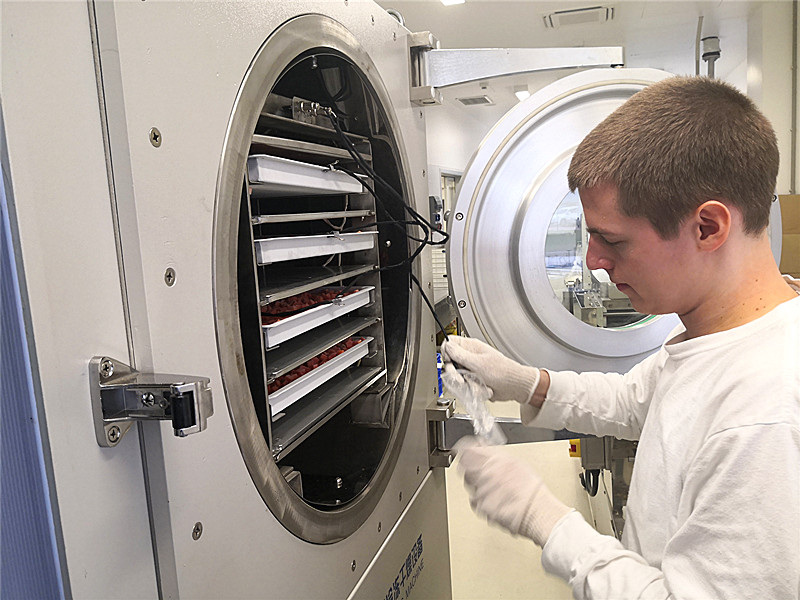 The advantages of small freeze dryer:

1. Efficient in heating plates. The material of heating plates is aviation aluminum after being anodized on the surface, releasing over 100% heat from the product by radiation. This makes heat more uniform and complete. High freeze drying capacity of tray surface;
2. Automatic control system. Advanced intelligent control system keeps the system running stably and reliably in a long time. Furthermore, simple operation can be much easier to handle.
3.Radiant heating There is a certain distance between the tray and the heating plate, not directly accepted, the product is heated evenly. good quality.
Specification of Freeze Dryer LG1.0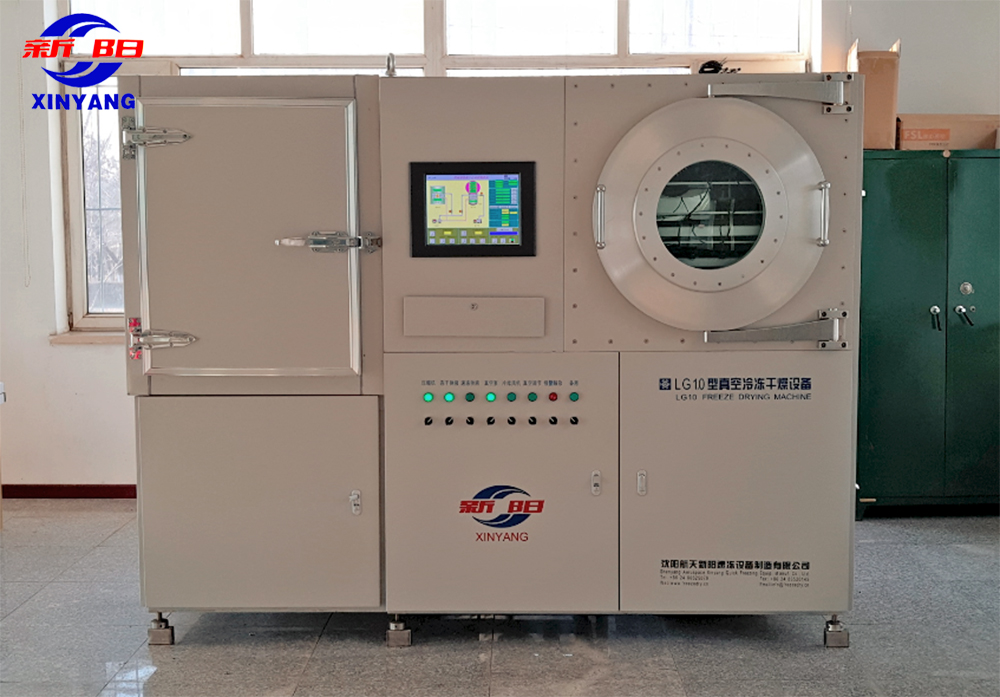 Weighing device is built in the drying chamber High precision temperature sensor LCD display
Xinyang LG1.0 Specification:
Dimension (L*W*H)
2.42*1.07*1.85m

Heating plate area

1.0m2

Number of heating plates

5

Heating method

Electric heater

Heating type

Double-sided radiation

Number of trays

4

Trays material

Aluminum

Nominal working pressure

30-100Pa

Adjustable temperature rang of heating plate (℃)
Room temperature ~+120℃

Supporting refrigeration capacity

(To=-40℃ Tk=35℃) (kw)

With compressor unit

Install power

8.5kw

Rated maximum water trapping capacity

8kg/batch

Loading capacity

>10kg/batch
How to produce freeze dried apple?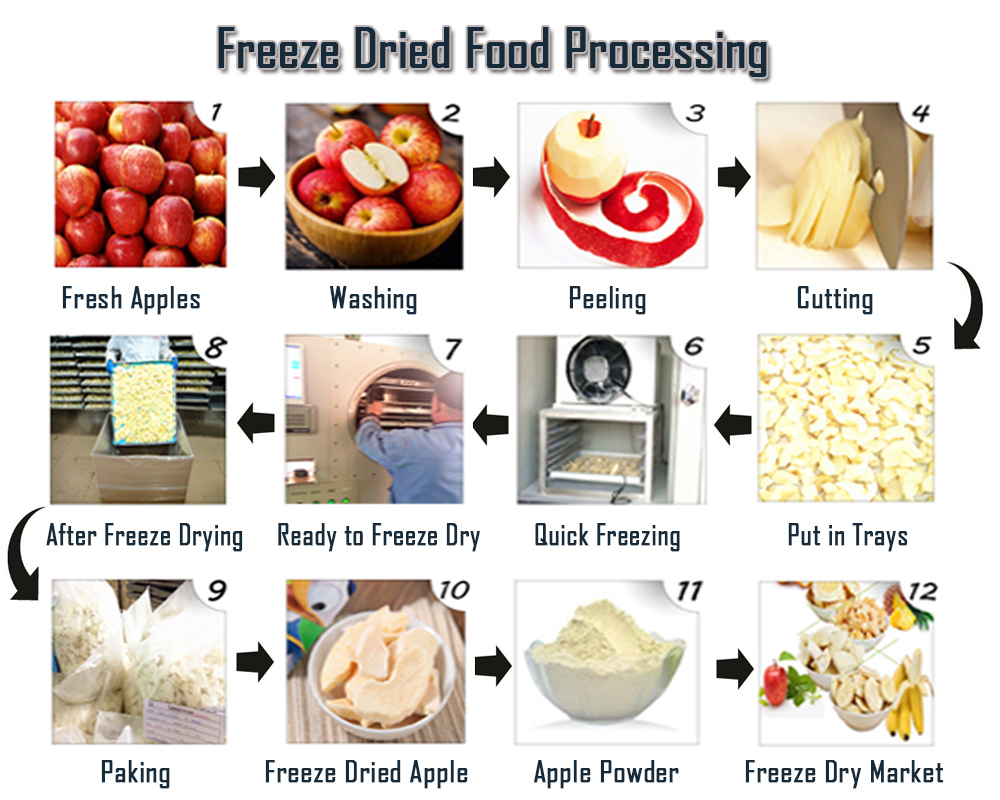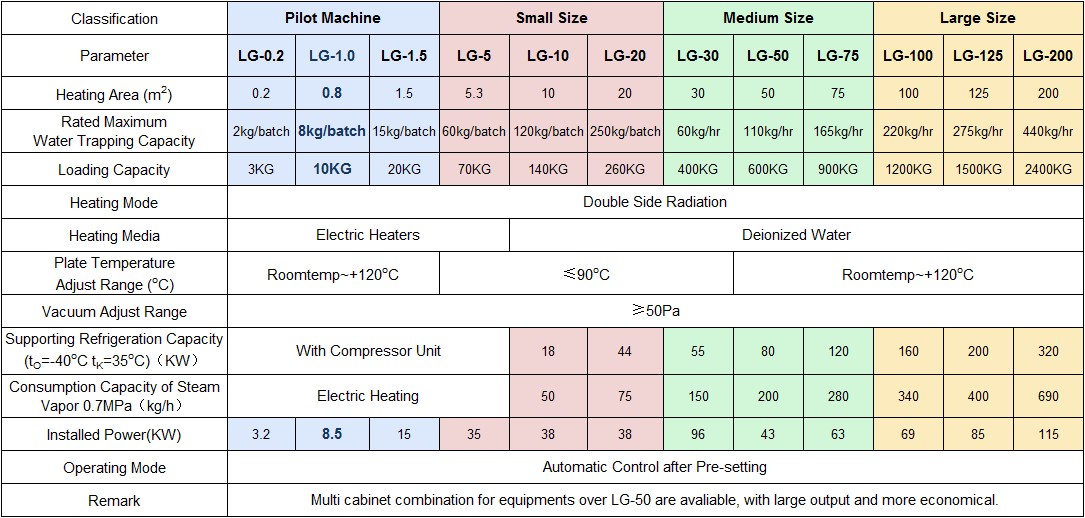 Assembly before delivery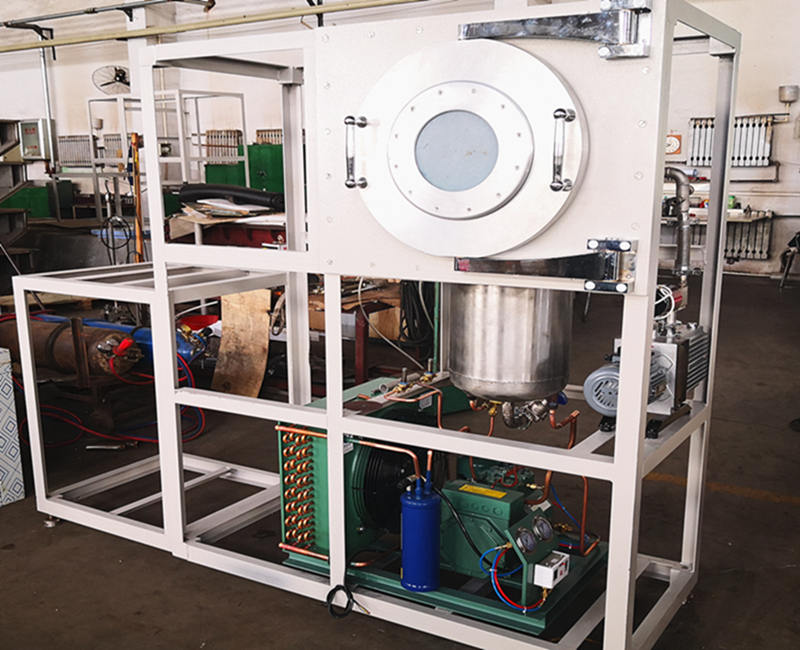 Manufacturing period
Manufacturing period: 60-100 working days after the contract becomes effective; CE certificate is available.
Technical service
We will offer documents include:
Freeze drying processing include three kinds of products;

Circuit diagram;

Operation instructions;

Working diagram;

Working system elements, etc.
Guarantee
The guarantee period shall be 12 months counting from the date of acceptance certificate. During this period, if quality problem occurs, the Sellers should guarantee that he will respond and advise solution through verbal or written communication. Should the problem remain unsolved, the seller would arrange maintenance personnel to the buyer's factory as soon as possible to carry out field maintenance. If equipment damage is caused by non-operation error, then maintenance is free, otherwise it is for the buyer's account.
Packaging and Delivery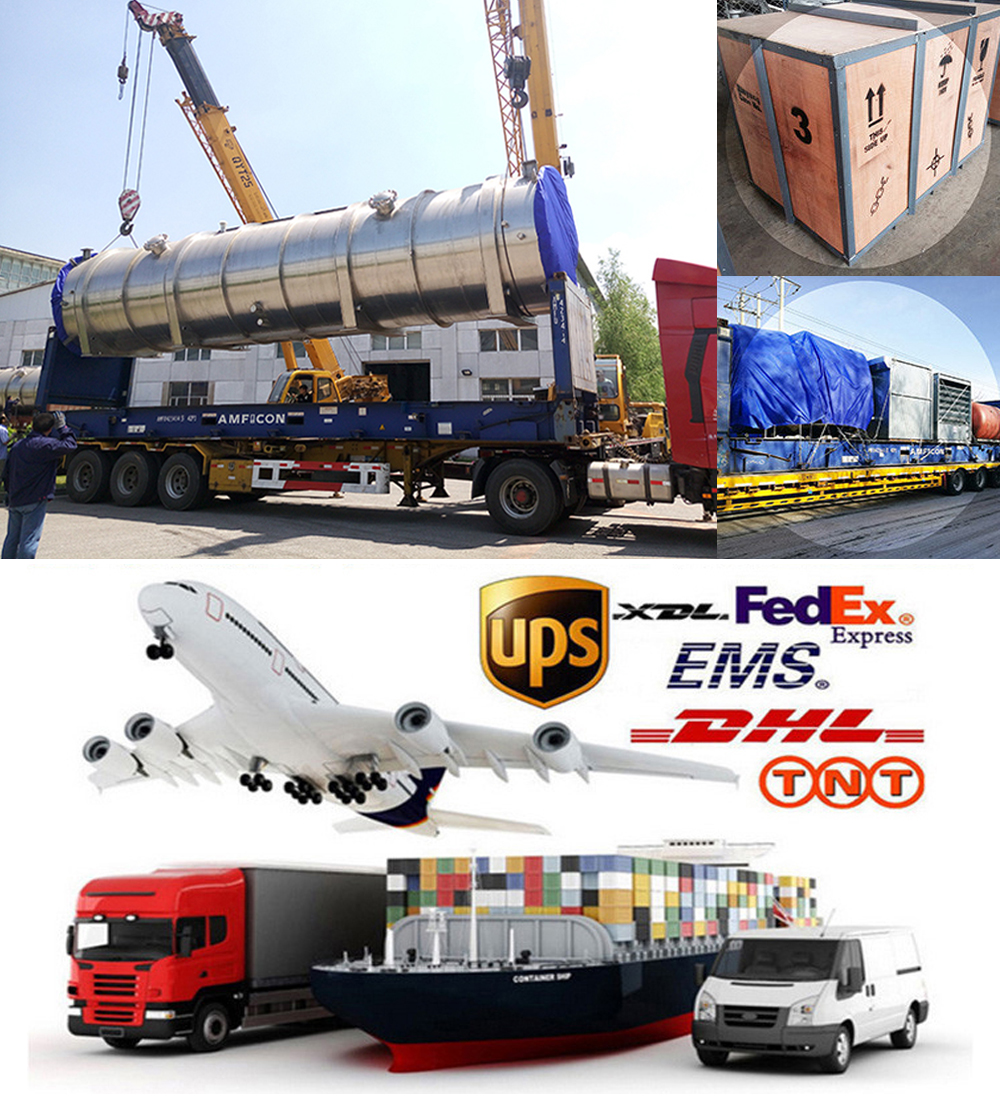 Company Profile

Shenyang Aerospace Xinyang Quick freezing Equip. Manuf. Co., Ltd. was founded in 1985, a leading enterprise incorporating the research, manufacturing, sales and services of food processing equipment and freezing technology. Freeze drying equipment and IQF freezing equipment are widely used around the world.
Our team have supported over 1,500 food engineering projects both domestically and abroad, our products have been exported to USA, Canada, Germany, Netherland, Singapore, Thailand, Malaysia, Indonesia, Korea, Myanmar, Chile, Nigeria etc.
Over 30 years' experience make us expertise in the food processing equipment manufacture, and we're confidence to provide you with high quality products and also good services.

1. Freeze-dried products retain their natural taste, aroma and colour without losing their nutritional value; 2. Freeze dried products do not contain any preservatives; 3. The elimination of water from the primary product significantly reduces the growth of microorganisms and bacteria; 4. Freeze-dried products are light, easy to transport and have a long shelf life.
...more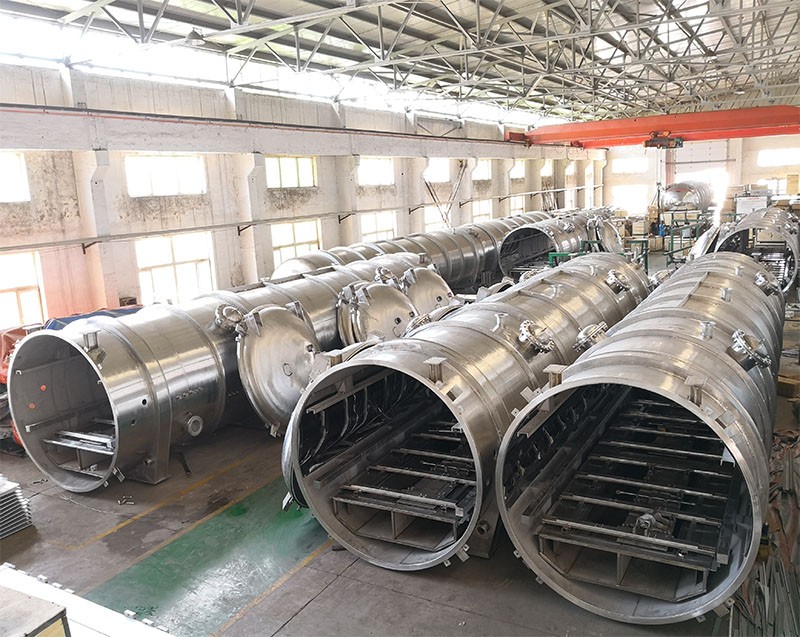 Get the latest price? We'll respond as soon as possible(within 12 hours)