>
>
>
Lab scale vacuum fryer for snacks VF10TS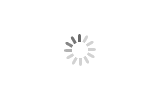 Lab scale vacuum fryer for snacks VF10TS
Brand :XINYANG
Product origin :CHINA
Delivery time :Within 2 Months
Supply capacity :100 Sets
VF10TS Type vacuum fryer for laboratory, batch type, fry and centrifuge in one, side-open vacuum fryer. It's suitable for many different kinds of fruits and vegetables.
Vacuum Fryer allows the moisture inside food materials to be removed under high vacuum and low temperature. The device can be used for all types of food materials, and the high-vacuum, low-temperature frying preserves the original taste of the ingredients. The cooking process is safer as the device does not change the physical properties of the ingredients, which commonly occurs when frying at a high temperature.
This vacuum fryer adopts Dutch technology with more than 20 years experience.
Vacuum Frying of Xinyang Technology

- A method of dehydration, where the moisture inside food materials is evaporated with the oil as the heat medium, while at the same time, the vacuum lowers the boiling point of water.
- Rapid dehydration is possible so that the original taste and colour of the food is better preserved.

- Porous structure is formed so that the texture of the food becomes crispy after vacuum frying processing.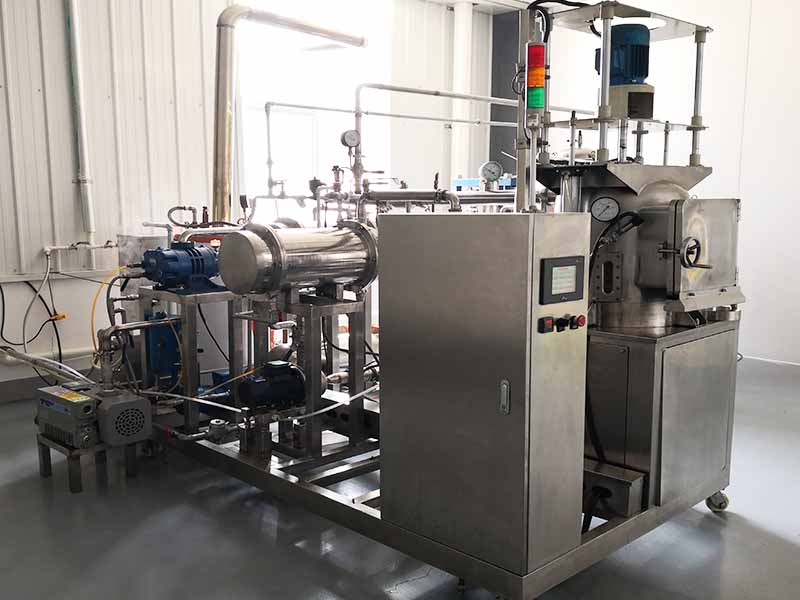 The parameters of vacuum fryer VF10TS
| | | | |
| --- | --- | --- | --- |
| Capacity | 2-4kg/batch | Power supply | 3N 380v 50Hz |
| Basket volume | Appx. 10L | Air compressor | 2.2kw |
| Max. Vacuum degree | The absolute pressure is 500-1000Pa | Frying oil temperature | 80-120℃ |
| Heating source | Steam | Control system | PLC+HMI (Auto) |
| Steam consumption | 36kg/h | Steam pressure (Max.) | 0.5Mpa |
| Centrifugal speed | 0~600 rpm/min | Oil circulation mode | by Oil pump |
| Cooling water volume | 0.5 T/h | Dimension of machine | 2.5x1.2x2.5m |
Characteristics of Vacuum-Fried Products

1) The original flavour, colour, and nutritional content (such as vitamins) are preserved.

2) The oil content of the product is remarkably lower than the ones made by traditional fryers.

3) The oxidation of oil is relatively slow so that the oil can be used for a longer period of time.

4) Rapid dehydration under a low temperature is possible.

5) Automatic operation is possible.

6) Work benches can be kept clean at all times.
How to produce vacuum fried carrot?
Raw material cleaning and peeling - slicing - cutting strips - killing (blanching and color protection) - dehydration - quick freezing - vacuum frying - vacuum deoiling - seasoning - product packaging - storage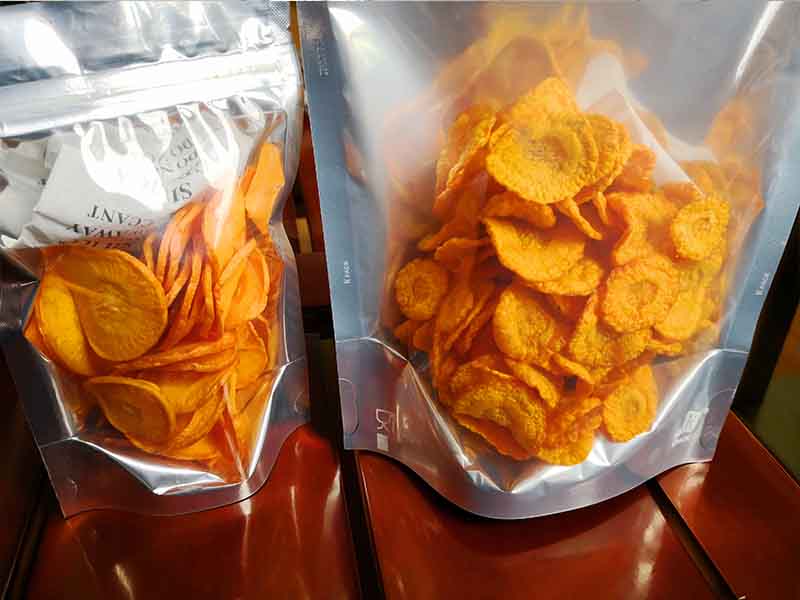 How to produce vacuum fried cassava sticks?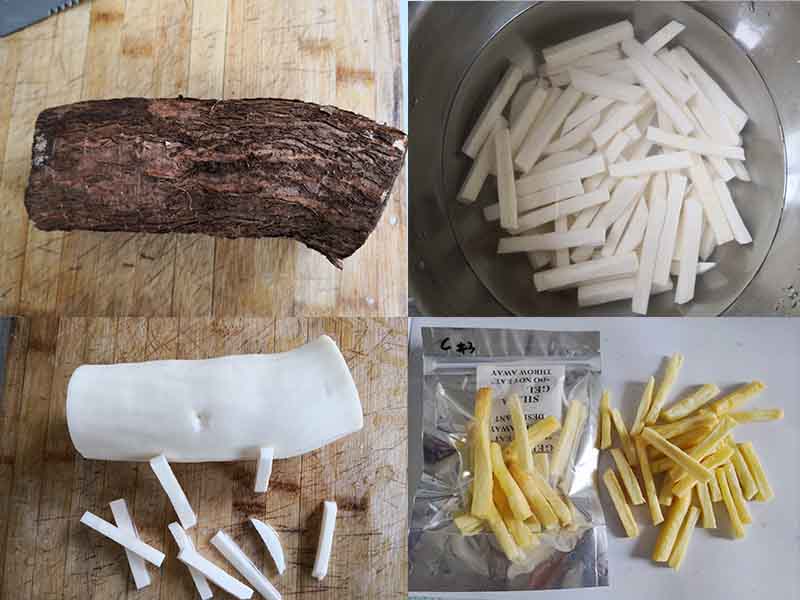 Do vacuum frying test for the products provided by customers
We have lab vacuum fryer for product sample test, customers can provide raw material or come to our company for vacuum fried product test.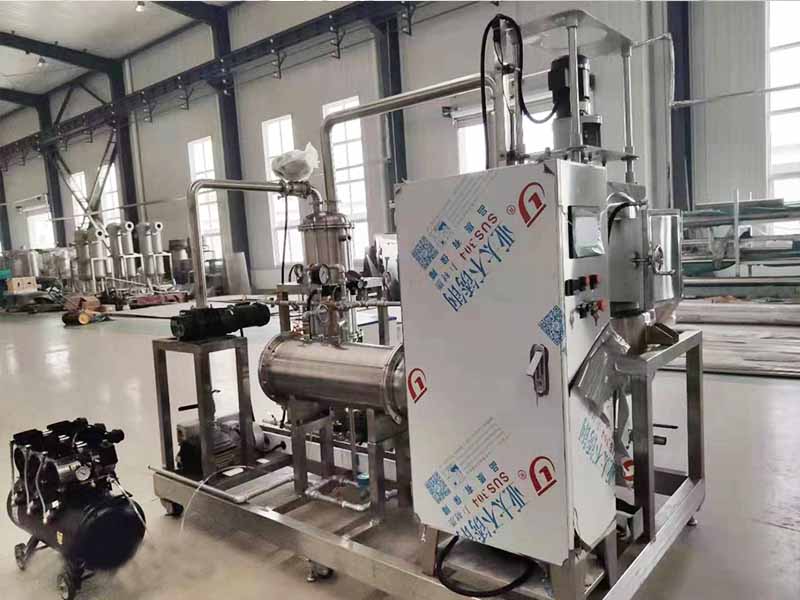 1. Freeze-dried products retain their natural taste, aroma and colour without losing their nutritional value; 2. Freeze dried products do not contain any preservatives; 3. The elimination of water from the primary product significantly reduces the growth of microorganisms and bacteria; 4. Freeze-dried products are light, easy to transport and have a long shelf life.
...more
Get the latest price? We'll respond as soon as possible(within 12 hours)