>
>
>
Fruit Freeze Dryer LG200 sale price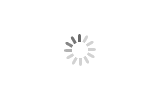 Fruit Freeze Dryer LG200 sale price
Brand :Xinyang
Product origin :China
Delivery time :Within 90 days
Supply capacity :100sets
The freeze dryer is suitable for all kinds of fruit freeze drying product, it adopts Aero space technology and high standard manufacturing process.
Generally, we product LG200 model freeze drying machine more than 20 sets per year, and we have exported this model to the USA, Germany, Poland, Thailand, etc.
The lyophilizer is particularly suitable for large-volume fruit products, has the advantages of short freeze-drying time and low energy consumption.
Advantages of Freeze Dried Food
1. Weight – Water accounts for about 89-90% of the weight and mass of many foods. Removing it reduces storage space and makes the food much more portable.
2. Variety – In a disaster situation, chances are good that you're not going to have access to fresh meats and vegetables unless you've got them stored in some fashion. Freeze-dried and dehydrated foods can be used in numerous ways.
3. Ready-to- Eat – Freeze-drying isn't just about individual foods. Companies sell entire meals that just need water and some even come in packs that heat themselves so that you don't need a fuel source for a hot meal. You can get everything from teriyaki chicken to lasagna. Talk about avoiding food fatigue!
4. Long Shelf Life – Many foods have a shelf life of only a year or so but most freeze dried emergency food and some dehydrated foods last nearly indefinitely if stored properly.
5. Nutritional Value – Most foods retain nearly all of their nutritional value when they're freeze-dried or dehydrated and they still taste good, too. Some foods such as berries realistically need to be re-hydrated for textural reasons if they're freeze-dried, although you can eat them just the way they are.
6. Convenience – You don't have to take the time to learn to dehydrate your own food or spend the money on the equipment if you buy commercially prepared freeze dried emergency food.
7. Safety – Buying your products from a professional manufacturer takes the guesswork out of the process. You don't need worry if you've done it correctly or if there's still bacteria in the food. After all, if you go to the expense and effort of doing it yourself and your food goes bad because you didn't preserve it properly, all of that food is just wasted.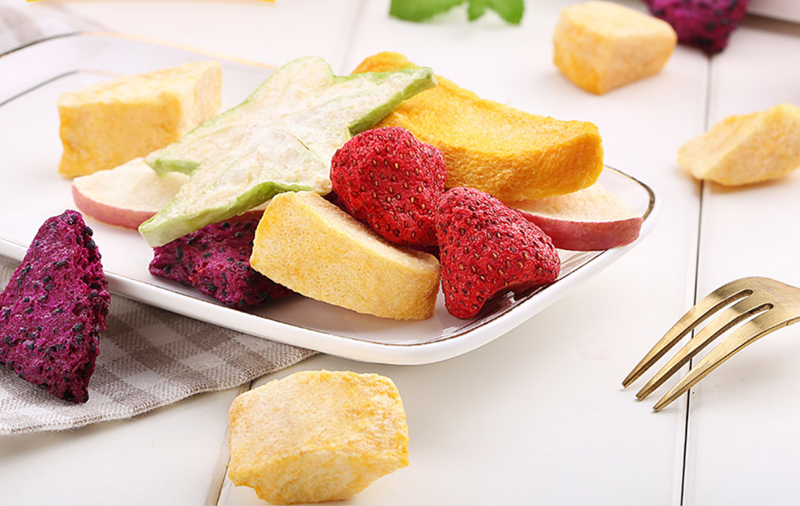 Why choose Aero Space Xinyang freeze dryer is right choice?
Xinyang freeze dryer adopt advanced design technology, Lyophilizers have more advantage:
Adopt two (double) alternate cold traps inside drying chamber to keep working continuously;

De-icing of cold trap occurs during freeze drying process in vacuum condition;

De-icing water temperature is 15~25℃, it save heating source energy;

De-icing water comes from product sublimation, it doesn't need other water supply;

Heating method adopts radiation, it can keep product temperature more even.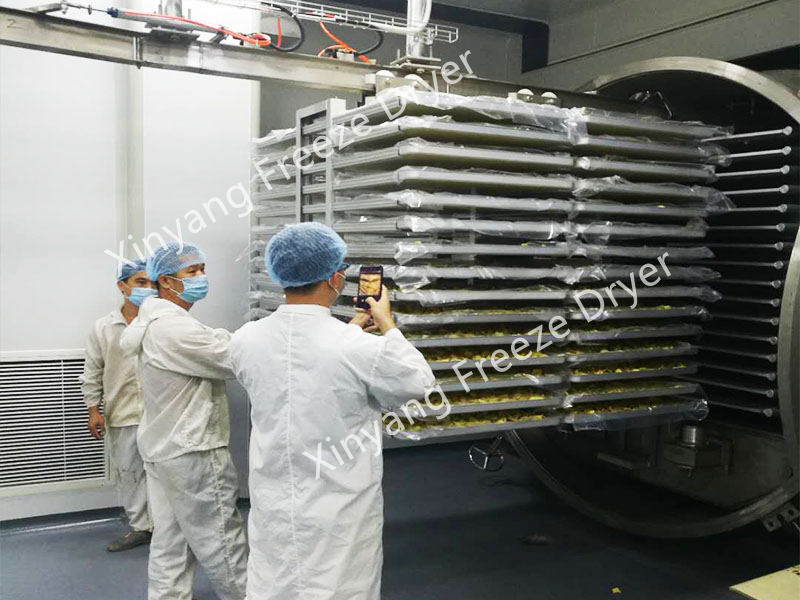 How to produce freeze dried products?
Raw materials are individually quick frozen (IQF machine or Blast freezer) after washing and cutting;

When the core temperature of frozen products reaches -20 degree Celsius or more lower in blast freezer;

Load frozen products are loaded into drying chamber of freeze dryer, then start freeze drying processing in lyophilizer;

The frozen water content is gently drawn out of the cells as vapor via sublimation in drying chamber;

Unloading and packing freeze dried products after freeze drying.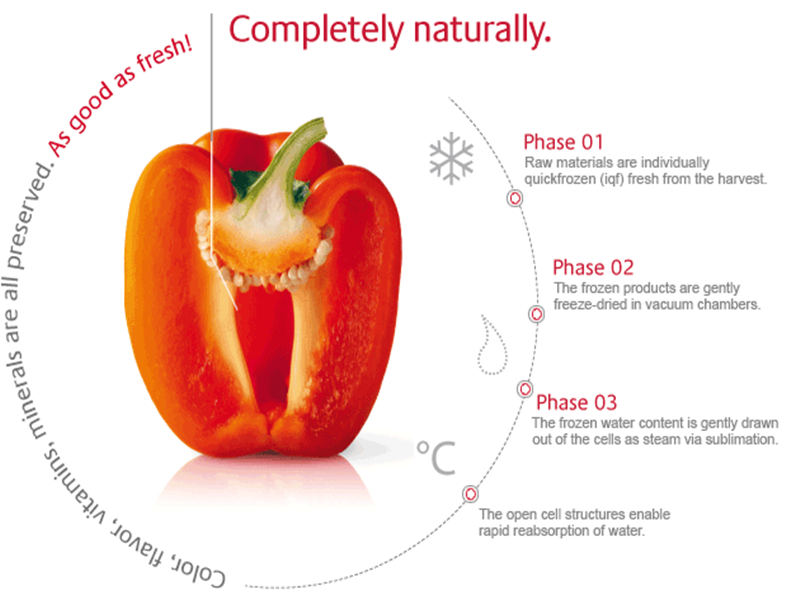 The technical specification of LG200 vacuum freeze dryer
Heating plate area 200m2
Loading capacity of raw material 2500kg/batch
Heating type Two side radiation
Aluminum tray dimension 687*568*35mm or 720*568*35mm
Aluminum tray quantities 2 Sets (960 Pcs) - 480Pcs/batch
Trolley material Aluminum or Stainless steel 304
Trolley quantities 2 Sets (16 Pcs)
Heating plate temperature regulating range Real Temp.~120℃
Nominal H2O sublimation capacity 440kg/h
Nominal working pressure > 30Pa
Ultimate pressure 20Pa
Time for pumping down 12min
Refrigeration capacity needed(-40℃evaporating) 320kw
Steam consumption peak value (0.7MPa) 690kg/h
Install power of freeze dryer 87.7kw 380v 50Hz
Refrigerant Ammonia (N717), Freon (R404A, R507A), CO2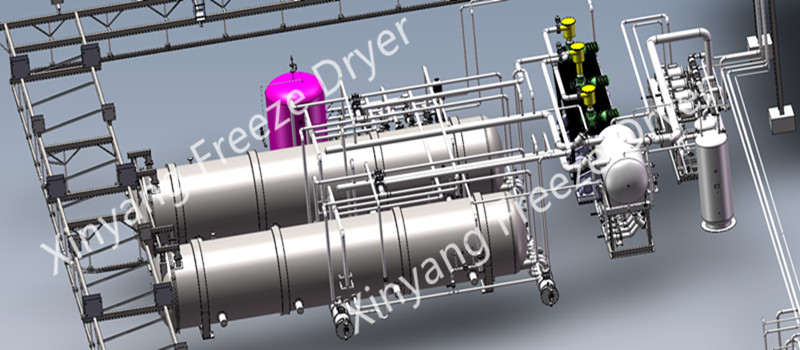 What kinds of products can be freeze dried?

Meat Beef, Chicken, pork, etc.
Seafood Shrimps, squid, Sea cucumber, etc
Vegetables Sweet beans, Mushroom, Broccoli, Okra, Sweet corn, Green peper, etc.
Fruit Strawberry, Blueberry, Durian, Mango, Pineapple, Maquiberries, Papaya, Dragon fruit, Lemon, Apple, Peach, Pear, etc.
Tea and coffee Green tea, Black tea, Tea powder, Coffee, etc.
Pet food Chicken, Beef, Liver, Seafood, Vegetables, Sausage, etc.
1. Freeze-dried products retain their natural taste, aroma and colour without losing their nutritional value; 2. Freeze dried products do not contain any preservatives; 3. The elimination of water from the primary product significantly reduces the growth of microorganisms and bacteria; 4. Freeze-dried products are light, easy to transport and have a long shelf life.
...more
Get the latest price? We'll respond as soon as possible(within 12 hours)