>
>
>
Continuous Vacuum Fryer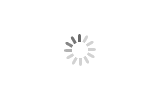 Continuous Vacuum Fryer
Brand :XINYANG
Product origin :CHINA
Delivery time :Within 3 Months
Supply capacity :100 Sets
Machine description

Continuous vacuum frying machine is composed of vacuum tube, deep-frying pan, rotating valve of in-feed, centrifugal de-oiling device, vacuum system and oil circulation system. This equipment adopts the Dutch technique completely, which can not only ensure the quality of equipment, but also greatly consider the requirements on energy conservation and environmental protection. Through PLC and touch screen (HMI), a complete automatic control mode is implemented.
Products are deeply fried and dehydrated in vacuum environment. This can reduce the damage of the nutrient content effectively. With good expansion effect of fried foods, color and flavor can be preserved, crispy and delicious. Frying temperature is controlled from 80-120 OC, which greatly prevent harmful substances. Deep-frying and centrifugal oil removal is completed successively in vacuum condition. The minimum oil rate of finished product can be controlled within 20%.
The vacuum frying pan is installed in a stainless steel vacuum tube. The in-feed of the raw product is carried out through a rotary air lock. Depending on the application, the frying pan itself is designed to meet the different product specifications. A transport belt takes the products towards the out-feed system in the frying pan, and another transport belt to control and transfer the product to the centrifugal de-oiling part, finished products towards the out-feed system. A lock chamber at the exit of the vacuum tube prevents air from entering the vacuum zone. A special belt system takes the product from one zone to another.
The vacuum is created by special vacuum pumps. The frying oil circulation as well as the filtration system has been adapted to the special conditions in a vacuum frying installation.
A very important feature is the proven, easy to use PLC control system. Touch-screen monitors serve to monitor and control the production line. The experiences of the units in the field have been integrated in the control software so that the start-up time has been minimized.
WHAT CAN IT BE USED FOR ?
Products: Potato chips, apple slices, vegetable based snacks.
Also, this technology is probably suited for products that are already suitable for normal (at atmospheric pressure) deep-frying; however this needs to be evaluated.
PRODUCT CHARACTERISTICS
◆Maintaining the original color, flavor and nutrition of fruits and vegetables.
◆Crispness, no grease, is the favorite food of the young and old.
◆High fiber, multifold vitamins.
◆Having a good structure for quick rehydration.
◆Free preservatives, artificial color and flavour.
◆Convenient food, long shelf life (twelve months).
ADVANTAGES OF THE EQUIPMENT
1.Much lower frying temperatures (approx. 90 to 120℃ in practical operation, depending on the product) to maintain flavours and colors
2.Processing products with higher reducing sugar levels in comparison with normal atmospheric conditions
3.Minimizing of health harmful thermal reaction products, such as acrylamide
4.Texture can truly be influenced
5.Evaporation rate will be faster
6.Pressure as a new parameter of control next to retention time and temperature
7.More gentle oil handling
8.Lower steam pressure for frying oil heating systems required than in atmospheric fryers (approx. 8 bar)
9.No frying vapor emission
Using the same process parameters in the frying process ensure that the process ensures that the product has the same quality. For example, in aspects of product color, taste, nutrient content, etc. , this equipment can produce better products than batch-type deep-frying machine. It is especially suitable for large factory for continuous processing output.
This equipment is mainly used for products such as potato, sweet potato and green beans, etc.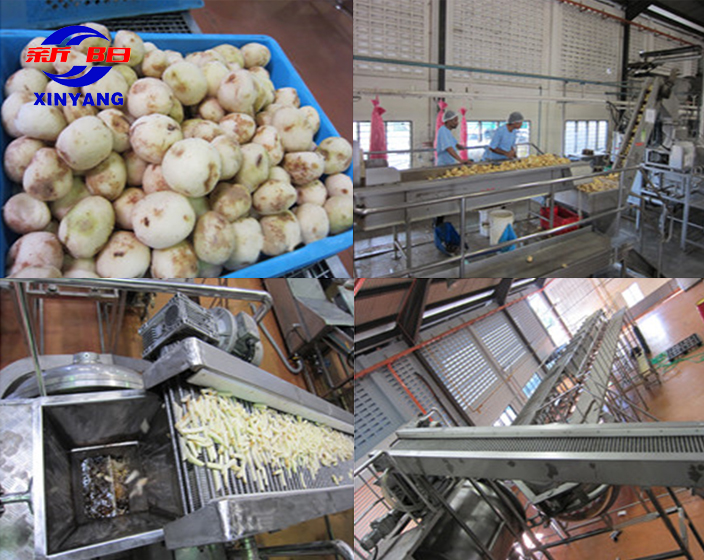 Techical parameters of continuous vacuum frying machine
Product model

Loading Capacity(KG)

Diameter of Frying Tube

Centrifugal

Speed(RPM)

Working Vacuum Pressure(Pa)

Heating Method

Installed Power

Dimension(mm)

CVF-100

100

800

50~400

<6000

Steam or Thermal Oil

40KW,380V

10000╳4080╳3860

CVF-200

200

900

50~400

<6000

Steam or Thermal Oil

40KW,380V

10000╳4080╳3860

CVF-300

300

1000

50~400

<6000

Steam or Thermal Oil

40KW,380V

10000╳4080╳3860
1. Freeze-dried products retain their natural taste, aroma and colour without losing their nutritional value; 2. Freeze dried products do not contain any preservatives; 3. The elimination of water from the primary product significantly reduces the growth of microorganisms and bacteria; 4. Freeze-dried products are light, easy to transport and have a long shelf life.
...more
Get the latest price? We'll respond as soon as possible(within 12 hours)