Lab scale pilot freeze dryer for food freeze drying processing research
What can Xinyang experimental freeze-drying equipment be used for?
Lab scale pilot freeze dryer is used for freeze dried sample test and freeze drying processing research, the loading capacity of lyophilizer LG1.0 is 10kg/batch.
As an investor in the field of freeze-drying or a professional who wants to understand the process of freeze-drying, experimental freeze-drying equipment is the necessary first choice.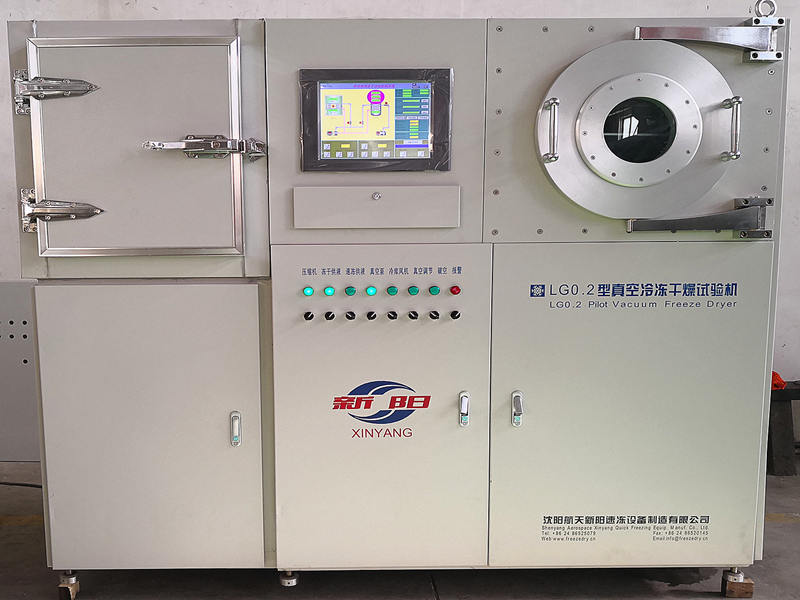 Hungarian customer choose our lab freeze dryer LG1.0 model
What the customers value is that our experimental lyophilization machine can complete the process research and development of all their products. The technical personnel of Xinyang Company have given detailed training to the equipment users in the customer's factory in Hungary, and their technical personnel can skillfully use our lyophilization testing machine, and the lyophilization equipment runs in good condition.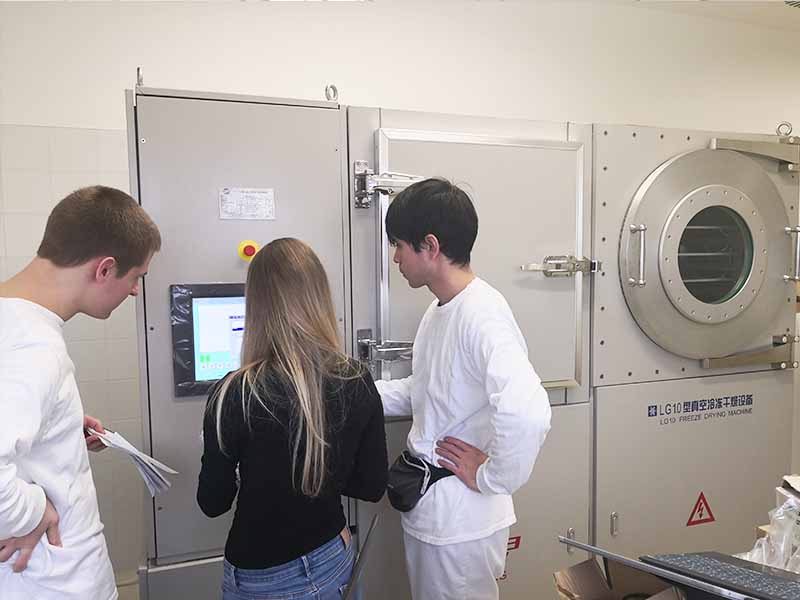 Xinyang lab lyophilizers have been exported to some countries
Up to now, Xinyang freeze-drying equipment has been exported to many countries, including the United States, Canada, Germany, Poland, Hungary, Czech Republic, Singapore, Chile, Thailand, Vietnam, South Korea, Indonesia and other places. Xinyang freeze-drying equipment is favored by customers.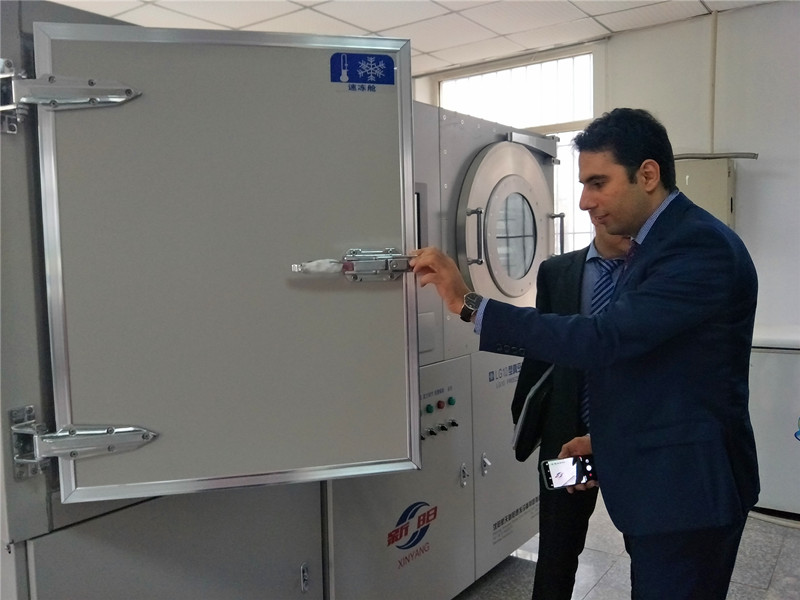 Get the latest price? We'll respond as soon as possible(within 12 hours)